Call Now For A Quote:
01708 871590
Or Fill Out A Form
Live in Harold Hill & need to scrap your car? 
If you're looking for a reliable and professional service to scrap your car in Harold Hill, you've come to the right place. At Scrap My Car Harold Hill, we provide a premium service that aims to give you the best price possible for your scrap car.
No matter the condition or age of your vehicle, we will collect it. Our motto is "any age, any condition, we will collect it," and we stand by it. So whether your car has been in an accident, failed its MOT, or has simply reached the end of its life, we can help you out with the removal of your scrap car in Harold Hill.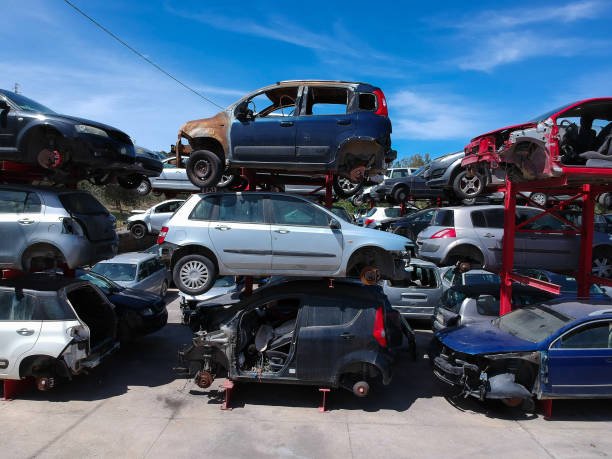 Step 1: Get in Contact with Us. There are several ways you can do this:
Call us at 01708 871590

Fill out a form on our website and we will get back to you within an hour.

Email us at info@scrapmycarromford.com
Step 2: Arrange Collection. One of our professional drivers will come to collect your scrap car at a time and date agreed upon via phone. We offer free collection and do not charge any hidden fees. All our drivers are licensed and legally able to scrap cars in Harold Hill.
Step 3: Disposal. After collecting your car, we will dispose of it in an environmentally friendly way. We can sell it to a rightful owner if it's in good condition, or sell its parts to make money. But the most common way is running it into an authorized treatment facility near Harold Hill.
Why Choose Us For Scrap Cars?
30 Years of Experience – With over 30 years of experience, we have seen it all and know what we're doing.
Best Prices Paid – We pay competitive prices compared to other companies in the Harold Hill area.
Free No Obligation Quote – You can fill out a form on our website to get a free quote with no ties to it.
No Hidden Fees – We are committed to giving you the best price possible with no extra fees.
Cash Paid on Collection – We can pay you in cash when we collect your scrap car, or through a bank transfer or another payment method.
Environmentally Friendly – We care about the environment and dispose of scrap cars in an environmentally friendly way.
Harold Hill is a residential area located in the town of Romford, in the London Borough of Havering, in East London, England. It is situated on a hilly landscape that overlooks the River Thames and is known for its numerous green spaces, parks, and nature reserves.