Call Now For A Quote:
01708 871590
Or Fill Out A Form
Live in Noak Hill & need to scrap your car? 
Do you have a car that you need to get rid of in Noak Hill? Look no further than Scrap My Car Noak Hill! We offer a premium service to our customers, ensuring that you get the best scrap price possible for your vehicle.
We understand that your car may be damaged or at the end of its life, but that doesn't mean it's worthless. We will collect your scrap car in any condition, and even if it's not in good condition, we could still give you more money than you would get from a local scrap yard in Noak Hill.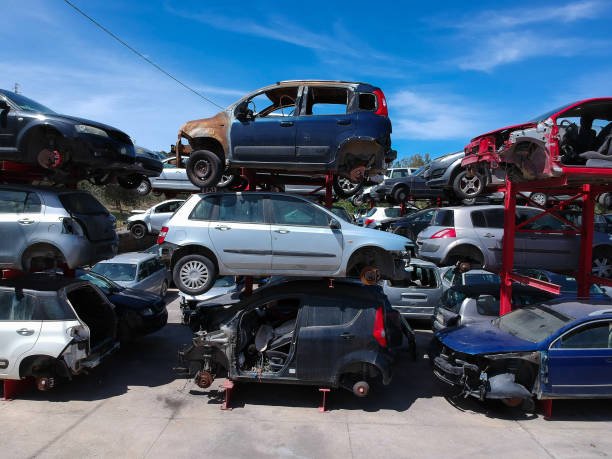 Our three-step process makes it easy to get rid of your scrap car:
Step 1: Get in touch with us. You can phone us at 01708 871590, fill out a form on our website, or email us at ian@scrapmycarromford.com.
Step 2: Arrange collection. One of our professional drivers will come and collect your scrap car at a time and date agreed upon over the phone. We offer free collection, and there are no hidden fees.
Step 3: After collection, we will either sell your car to a rightful owner if it's in good condition, sell its parts to make money, or run it into an authorized treatment facility near Noak Hill.
30 Years of Experience: We have been in the business for a long time and know how to give our customers the best service.
Best Prices Paid: We pay competitive prices compared to other companies in the Noak Hill area.
Free No Obligation Quote: Fill out a form with no ties to it and get a free quote for your scrap car.
No Hidden Fees: We do not trick our customers into paying any silly fees.
Cash Paid on Collection: We can pay cash when we collect your scrap car if you like or through bank transfer or another payment method.
Environmentally Friendly: We take the environment into consideration when disposing of your scrap car at an authorized treatment facility.
Noak Hill is a residential area located in the borough of Havering in East London, England, just north of Romford town center. The area is known for its peaceful atmosphere and beautiful green spaces, making it an ideal location for families and those who enjoy a quieter lifestyle.